About Luminosity
Luminosity officially formed in 2015 with several teammates from former game development studio SaltyPepper Games. The owners are excited to bring simple and effective mobile programs to the public.
Jasmine Greene
Jasmine Greene has been an avid gamer ever since she played Mario/Duck Hunt. She has always been fascinated with games and it isn't until recently that she dove into game design. A writer by nature, she is excited by all the opportunities mobile apps offer in terms of interactive storytelling whether its through a game or fitness tracker. She also loves cats.
At Luminosity Mobile Jasmine serves as both the President and lead designer.
Ray Flores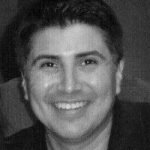 Ray Flores is part owner of Luminosity Mobile, LLC (formerly SaltyPepper Games). He has a Bachelor's of Music degree, have several musical compositions published and wrote music/sound for "Once Upon A Runner" on Android and iOS. You can listen to his compositions on SoundCloud.
At Luminosity Mobile, he holds dual roles as the Sound Designer/Music Composer and Vice President.
Grace Yang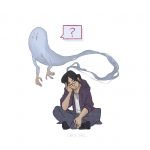 Grace Yang graduated from the Digital Media program from Otis College of Art and Design in 2014. She is a visual development artist (with a special passion for characters) and illustrator, and hopes to work in the animation industry someday. She also enjoys playing games and reading books. You can view her portfolio here.

At Luminosity Mobile, Grace is the main background artist.
Roody Desgrottes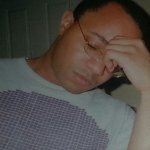 Roody Desgrottes was born in Bronx,NY and raised in the suburbs of Montclair, NJ. Roody and his two brothers grew up with a great love for illustrations, comic books, and video games. He has incredible admiration for traditional animation in particular and hobbies in it with dreams to one day become a professional animator. He was a member of the art and animation club as well as the French National Honor Society in high school. Graduating from Rutgers University with a bachelors in Communication Studies and with a minor in Japanese, he also attended classes in Valencia College in Orlando, FL for graphic and interactive design. He is currently working as a logistics operator while planning to receive further education in fine art and animation.
At Luminosity Mobile, Roody works as the chief animator.
Adrienne DeLuca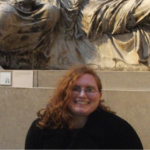 Adrienne DeLuca is a 2D artist with a passion for storytelling. She has a degree in Media Arts and Animation and also works as a floor plan artist and a retail associate. One of her dreams is to publish at least two graphic novel series. Her portfolio is viewable here.
At Luminosity Mobile, Adrienne is the main concept artist and character designer.